Go straight ahead on the one-way street and come to the left willow tree as a landmark.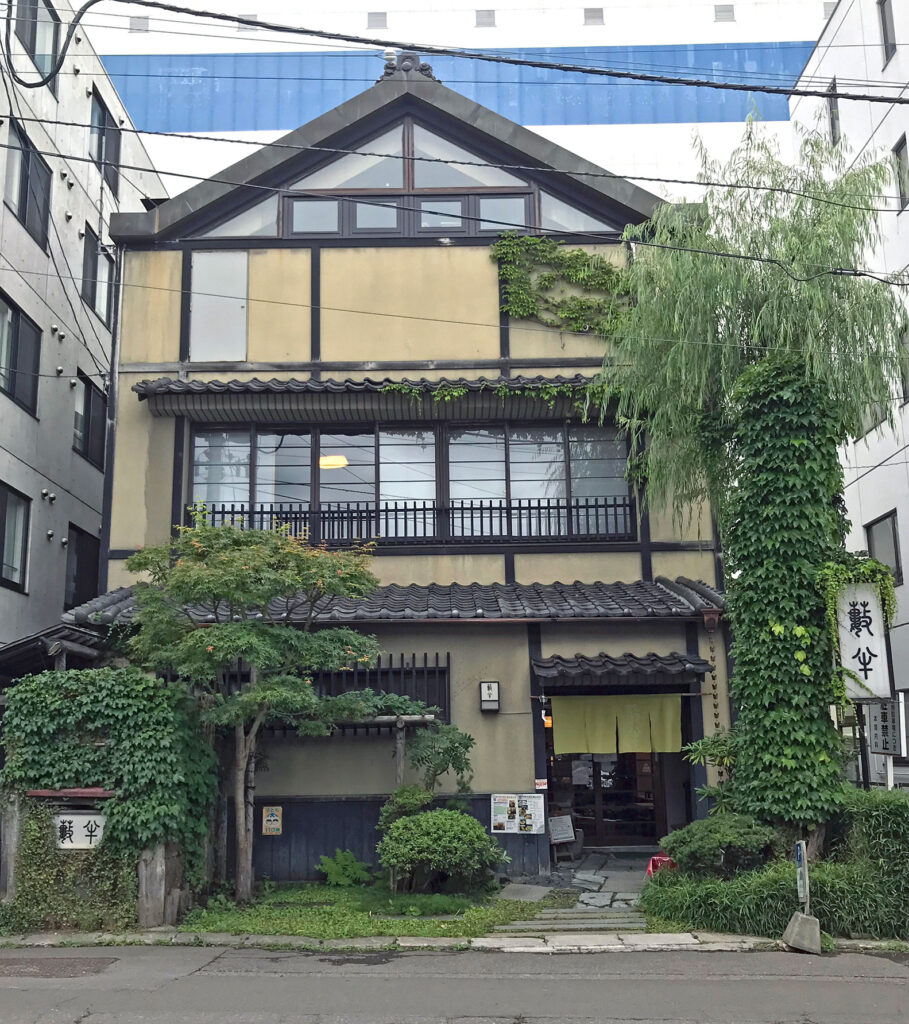 ●Regular holiday:
 
We are closed every Tuesday and Wednesday.The schedule may change irregularly, such as when it falls on a public holiday, so we will notify you on this website.
Thank you for your understanding.

 
●New Year:
 We will be closed for New Year holidays (1/1-1/4) every year.
 
●Staff training:
 
Every other year, we will visit soba restaurants in various towns for staff training.
In that case, it will be a consecutive holiday, but in that case we will inform you in advance on this website and blog.

 
●Maintenance and inspection work:
 
Our building was completed in 1986. Since more than 30 years have passed, maintenance work may suddenly enter.
In that case, we will notify you in advance on this website and blog, so please understand.

 
●business hours:
Business hours: Changes will occur from October 2023.
Old
Business hours: am11:00-pm15:00
Break time: pm15:00-pm17:00
Business hours: pm17:00-pm20:00 (Last Order)
new
Business hours: am11:30-pm14:30 (Last Order)
Break time: pm14:30-pm17:00
Business hours: pm17:00-pm20:00 (Last Order)
Reception will close as soon as the soba noodles are gone for both daytime and evening hours. The last order time is listed, but please note that the reception closing time may change depending on the day.
●Due to recent price hikes and staff shortages, we will be offering a limited menu. It was a difficult decision for us to make as we continue to be unable to offer our popular menu items.
Even if there are seats available, depending on the crowd, it may take quite a while to be seated.
The order of delivery may change depending on the contents of your order.
We apologize for any inconvenience caused to our customers.
We appreciate your understanding as this is to help our staff recover from fatigue and maintain their health.
Customer free parking available for up to 7 cars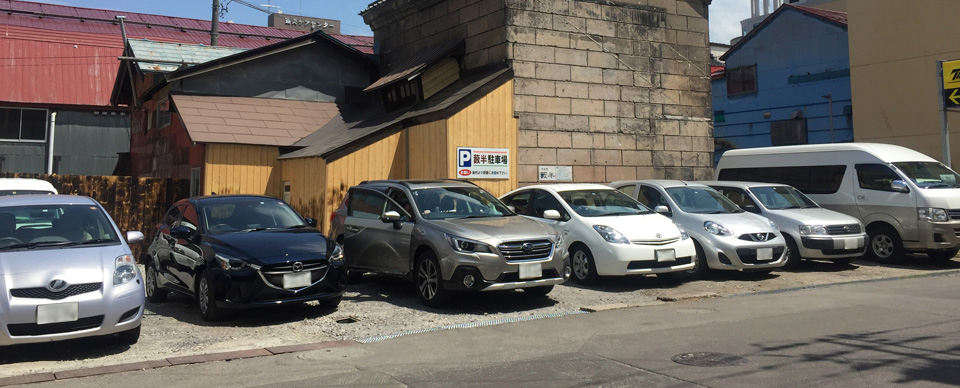 As shown in the photo above, there are 7 cars across from the store.
Parking is available.
The two cars on the left can be parked in parallel. If you come with two cars, you can use them if they are vacant.
小樽・蕎麦屋・籔半 Otaru・Soba・Yabuhan Store Guide
Trade name:Otaru・ Soba・Yabuhan
Corporation: Yabuhan Co., Ltd. 

Year of foundation: December 20, 1954 (Showa 29) Capital: 5 million yen
1990 (2002) Capital: 10 million yen
Founders: Akira Ogawara and Toyoko
Predecessor: Tadashi Ogawara
Proprietress: Hitomi Ogawara
Chef: Makoto Higuchi
Young proprietress: Asuka Kawano
---
---
Access: 6-minute walk from JR Otaru Station, 300m, 2-minute walk from Nagasakiya Shizuya-dori Exit
In summer, the "willow tree" is a landmark.
Our shop faces "Shizuya-dori" on the Ipponkai side of National Route 5 in the JR Otaru Station area.
Shizuya-dori is a one-way street from Sapporo to Yoichi.
Enter Otaru City from Sapporo on Route 5 and turn right at Inaho 2-chome "Midoriyamate-dori" intersection. Go down from the national highway toward the port, turn left at the first intersection (the street between the industrial hall and Mos Burger = Shizuya street) and enter.  
Our shop is on the left side (mountain side) after about 100m down Shizuya-dori.
It is a Japanese-style building marked by a willow tree.